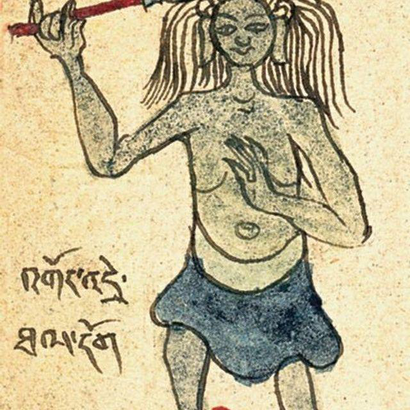 About This Episode
In the words of SISTER, "I am opium, in the heart of infernal ones, punishment and reward immured and emitted. A maze of chaos and colony of order, behold my cup of Shambala and drink from it ."
View More
Tracklist
1. Bloodstains by Agent Orange
2. Dick Dale by Miserlou
3. Crime City and the Solution by Rose Blue
4. Lost in the dark by Entrance
5. Black Crow King by Nick Cave and the Bad Seeds
6. Lions Den by Marching Church
7. You abandon yourself by Dimi Dero Inc.
8. Arhundrates Blott by Imperiet
9. Connections by Blind Seagull
10. Slicka Uppat Spackta Nerat by Ebba Grön
11. Splendour of my hometown by No Future
12. Gertrudis, Get through this by Mourn
13. Naked OST by Andrew Dickson
14. Birth of a Mountain by Ultra Silvam
15. Shadow of a Doubt by Sonic Youth
16. Mother Earth by The Gun Club
17. Seven and seven is by Love
18. The Flat Duo Jets by Girl on my mind
19. La Cosa Buffa by Ennio Morricone
20. Dress Rehearsal Rag by Leonard Cohen
21. Good Morning Captain by Slint
22. Warszawa by David Bowie
23. Despair by Japan
24. Morals by Iceage
25. How You Satisfy Me by Spectrum
26. I'm on my way by John Kerr
27. Needle up my cock by G.G Allin and The Murder Junkies
28. Farvael Portmanna by Facit
No tracklist available
From The Archives