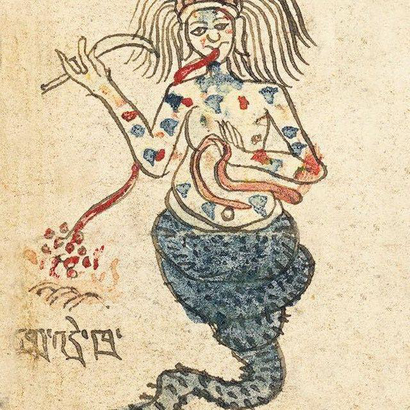 About This Episode
In the words of SISTER, "I am opium, in the heart of infernal ones, punishment and reward immured and emitted. A maze of chaos and colony of order, behold my cup of Shambala and drink from it ."
Debut mix by SISTER's vocalist / percussionist Aradhana Elisabeth .
Will the fur exceed, it's fangs so sharp and warm ? The needle is in the red.
Follow us:
https://www.facebook.com/boxoutfm/
https://www.instagram.com/boxoutfm/
https://www.instagram.com/boxoutdaily/
https://twitter.com/boxoutfm
https://soundcloud.com/boxoutfm
https://www.mixcloud.com/boxoutfm/
https://www.residentadvisor.net/profile/boxout.fm
https://boxoutfm.bandcamp.com
View More
Tracklist
Eleusis by Psychic TV
Bloodstreamruns by Nature and Organisation
Deux Morceaux op. 57 by Alexander Scriabin
In Heaven by Angelo Badlamenti
Figurative Theater by Christian Death
An ancient tale is told by Death in June & Boyd Rice
Prowler by Bohren and der club of gore
Shut me Down by Roland S. Howard
Floating by Julee Cruise
Lady Midnight by Leonard Cohen
The Waltz by Tuxedomoon
Hand on Heart by Red Lorry Yellow Lorry
Strange Day by The Cure
Final Day by Atrax Morgue
Collona Sonnora by Goblin
Marruzella by Renato Carossone
Clap Hands by Tom Waits
Suffocating Heart by Tollund Men
Poppies for Mr. Allerton by Buffy Saint Marie
NN3 by Neva
Ritual Awakening by Cose Fanny Tutti
Ticket to Ride by Asylum Party
Bylar by Dead Can Dance
Nothin' by Townes Van Zandt
Dialogue by And also the trees
Liberty Tree by Frank Tovey and The Pyros
Falling by Angelo Badalamenti
No tracklist available
From The Archives