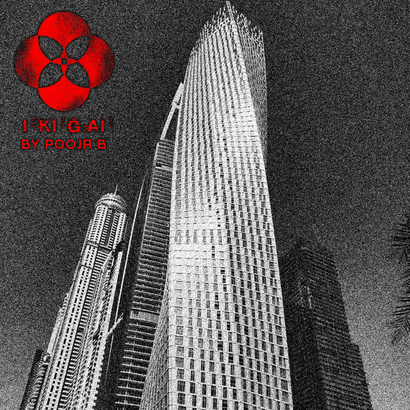 About This Episode
Indian born, Pooja B is a resident at Analog Room (Dubai), a weekly underground party with a cult following. Now DJing for over a decade she has played several festivals and clubs in Europe, Asia, and the Middle East.
She curates 'The EQ Way' radio show on Flux FM Berlin, which provides a platform for female-identifying artists to showcase their music to a new wider audience. With the launch of The EQ Way, she has become a voice for equality on dance floors in India and the Middle East. Pooja B has been on several panels including a Boiler Room Discussion in Mumbai at Bud X along with Frankie of Discwoman (NY), about 'Equalizing Dance Spaces', a topic very close to her heart.
Follow the sounds of the underpasses and the visions between concrete and steel.
View More
Tracklist
1. Loso - Hypnos (Stevie Wilson Remix) [Shout Records]
2. Lakej - Separate Paths [Greyreport]
3.. Silentcell - The Inside Man Galaxy [Underdub Records]
4.. AR-NDILL - Tension [Visiions]
5.. Emiel Zwart - Distant Sky [Underdub Records]
6.. Reeko - Gate H01 [Polegroup]
7.. Silentcell - Confidential Disorders [Underdub Records]
8.. P.E.A.R.L. - Lost Basement (Original Mix) [Illegal Alien LTD]
9. Takaaki Itoh - Error Polynomial (Oscar Mulero Remix) [Wols Records ]
10. Amotik - Chaubis (Original Mix) [Amotik]
11. Alfredo Mazzilli - Heliodor [Arts]
12. Lars Huismann - Mechanical Thoughts [Voxnox Records]
13. Sad Girl - Oizys (Keith Carnal Remix) [Mary Go Wild Black]
14. Rebekah - Code Black (Original Mix) [Soma Records]
15. Victor Alvar - Maleficio (Original Mix) [Underdub Records]
16. Dax J, Cleric - Flight 19 (Original Mix) [Clergy]
17. Cave Djz - Lensflare (Original Mix) [Hybrid Confusion]
18. Emmanuel - Installations (Original Mix) [Arts]
19. Hephaistos - erratic behavior
20. Ritzi Lee - Something Behind The Smoke [MORD]
21. VSK, Symmetrical Behaviour, Conrad Von Orton - Deformation Gradient (Original Mix) [Soma Records]
22. Lewis Fautzi - Knives (Original Mix) [Bpitch]
23. Phara - FM (Original Mix) [Planet Rhythm]
24. A Birth Defect - A Birth Defect - Acid Doof [Archivio]
25. Dax J - Late Night Mistress [Klockworks]
26. Lucy, Rrose - Peeling (Original Mix) [Stroboscopic Artefacts]
No tracklist available
From The Archives