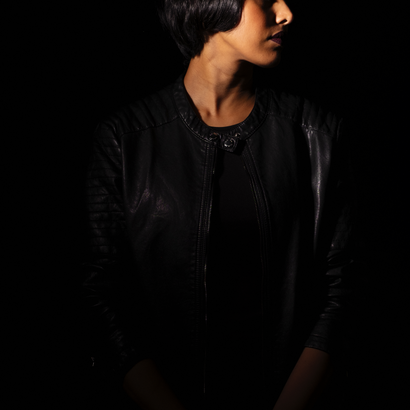 More About This Resident
Indian born, Pooja B is a resident at Analog Room (Dubai), a weekly underground party with a cult following. Now DJing for over a decade she has played several festivals and clubs in Europe, Asia and the Middle East.
She curates 'The EQ Way' radio show on Flux FM Berlin, which provides a platform for female-identifying artists to showcase their music to a new wider audience. With the launch of The EQ Way, she has become a voice for equality on dance floors in India and the Middle East. Pooja B has been on several panels including a Boiler Room Discussion in Mumbai at Bud X along with Frankie of Discwoman (NY), about 'Equalizing Dance Spaces', a topic very close to her heart.
Her debut EP on Brian Sanhaji's label 'Sonata music' under the alias 'ikigai' was released in April. This 3 track Techno/Leftfield EP has a remix from DJ Emerson which crossed over 100k plays on Spotify within a week of releasing. The next EP is weeks away from releasing. With production being her new arsenal, she has a ton of ideas and concepts she wants to explore.
Q&A
What I'm Usually Up To:

I live in the air. A cabin crew job takes me across the world, DJ tours keep me on planes. When I'm not working on one, more hopping planes to go see my puppy and husband who live in India. A lot of music work happens on the go coz of this, and my headphones are my best friend! Cooking plant-based meals, environmental activism, tending to my garden keeps me sane.

My Favourite Food:

Mexican...I can eat a mean guacamole every day!

On My Bucket List:

To play in Berghain. To play a LIVE set. To dive into the modular synth world. To play at the Pornceptual party. Not necessarily in that order.

My Deserted Island Disc:

That's hard to pick but right now I'd take this one...LUCY & RØDHÅD'S WSNWG001
Mixes by Pooja B