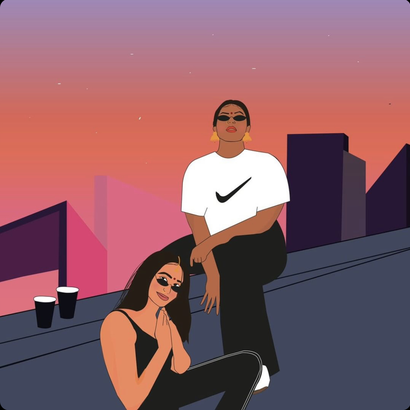 More About This Resident
Nikkita - Hi, I'm Nikkita, I am in my 20's and I have a massive passion for music (mainly R&B, Jazz, Hip Hop) but I love exploring new genres and I love how much music and lyrics comfort me and also teach me so much about life. I have been born and raised in London and I wouldn't have it any other way, the city is in my veins and I love how multicultural, creative and diverse this city is! In my spare time, I like to go to galleries, concerts and small giggs, and meet new people! I am such a people's person because everyone is always able to teach me something new and offer a new perspective!
Natasha - Just a tad about moi, I'm about to be 25 and going through the motions but super excited to see where this year and beyond takes me. I love going to gigs, concerts and festivals, music is life and Beyonce is proof that God is a Woman! I also love watching crime documentaries and I have a big stomach, I literally eat my food so fast and go for seconds, thirds... don't know when it's going to stop! To top it all off - a nice cup of masala tea! I'm not great at writing about myself but I guess you'll hear all about my madness through the episodes!
Q&A
What I'm Usually Up To:

watching tv, most things on Netflix we love! Some of our favourites are 'Master of None', 'You', and 'Living with yourself'. We also love going to festivals and concerts (this is where all of our money goes!), and we love hanging out with our friends, cooking, going to art galleries and exhibitions and hanging out with our friends!

My Favourite Food:

Outside of Indian cuisine, Italian is our favourite! You can't beat good fresh pasta and a tiramisu!

On My Bucket List:

To travel!! Natasha has never been to India and visited the motherland, Nikkita has plans to travel Asia in 2021 for 4-5 months. We also want to visit the Maldives (before it sinks!) Other things include having our own TV Show, meeting Beyonce, going on a date with Michael B Jordan and to learn to make fresh pasta in Italy!

My Deserted Island Disc:

all of Beyonce's work (including her time in Destiny's Child!)
Mixes by Nikkita and Natasha Beghi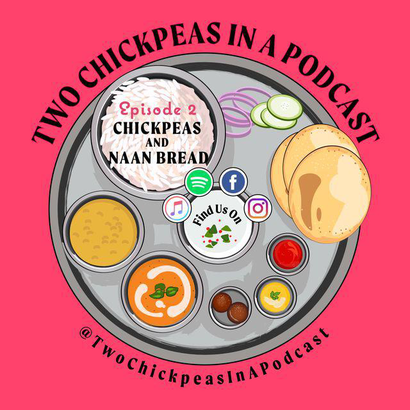 Two Chickpeas in a Podcast 002
Nikkita and Natasha Beghi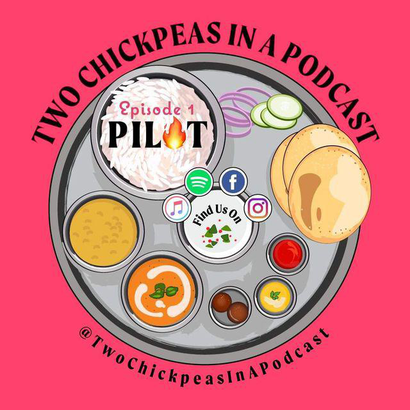 Two Chickpeas in a Podcast 001
Nikkita and Natasha Beghi