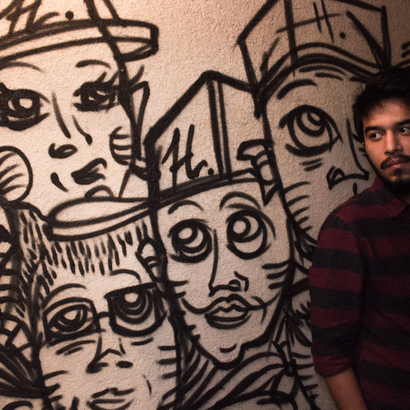 More About This Resident
Kampai is the solo project of Bangalore-based Rumit Virmani who plays electronic music with a heavy emphasis on bass. Primarily a trap music enthusiast, Kampai's quirky sets blur the lines between genres such as Jersey club, future beats, drum and bass, grime and footwork. Kampai is always up for pushing boundaries through experimentation in his sets and finds inspiration in an assortment of different sounds and genres. Kampai has shared the stage with Troyboi, Herobust, QUIX, Wuki, Ganz, Bok Bok and Chimpo, to name a few, as well as played extensively at venues and festivals across the country. In addition to music, he has been hard at work advancing the Indian music scene in different ways. While working at Social Offline in Bangalore, he introduced properties such as BASSICK Sense and The Grind. In 2015, he co-founded Hybrid Cycle along with Ketan Bahirat aka Oceantied and Jayanth Ramachandra aka The Sine Painter, a collective to push underground music in Bangalore and across India. His expertise also lies in programming and curating club nights by tying up with international properties and artists. His sets are influenced by artists such as Rustie, AWE, Mr Carmack, Dub Phizix, G Jones, Graves and BeauDamian to name a few. The full list spans into the hundreds but no matter how many people have inspired him, Kampai tries to be truly unique every time he takes the stage.
Q&A
What I'm Usually Up To:

Going out eating, then drink my ass off and attending gigs.

My Favourite Food:

PIZZZAAAA

On My Bucket List:

Take a vacation for at least three weeks to somewhere outside india! Maybe also play a gig or two on my travels.

My Deserted Island Disc:

This isn't an album but the 52 Mr Carmack songs he released in one go.
Mixes by Kampai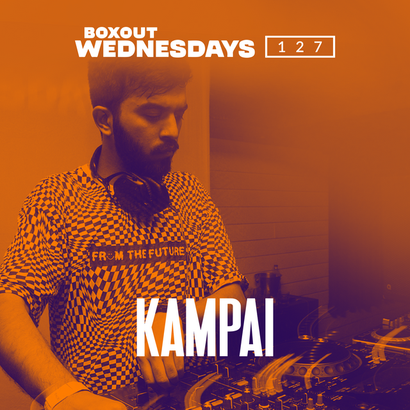 Boxout Wednesdays 127.3
Kampai