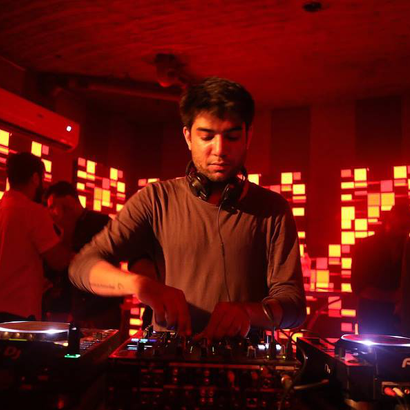 More About This Resident
Born in The Pink City - Jaipur (India), Def started clubbing in an early age and got deeply influenced by house music. He started hanging out with the other DJs and organisers and started playing music at an age of 16.
While practicing and playing house music in 2009 for about two years his taste of music got really minimal and he started producing genres like Minimal/Techno, Deep House, Ambient and Downtempo. Later he released a lot of music on New York based Elastic Beatz and Spanish label TrueLife Recordings, Soupherb Records (India), Walltraumm (Russia), Shinocs Music (Russia). His EP "Whispering Hat" was released by Maksim Dark's new imprint and SHINOCS MUSIC's another part WALLTRAUM and made its way into the BEATPORT TOP 100 Minimal Release at no. 38. The EP was downloaded and supported by some of the biggest names of the industry like Richie Hawtin, Marco Carola, Paco Osuna, Joseph Capriati, Stacy Pullen, Nick Strauss, Oscar L, John Haden, Breger, Calm Chor, and many more. The idea is to expand the limits and going deeper into performing and producing underground music.
Q&A
What I'm Usually Up To:

Designing sounds, driving around the city, having beers.

My Favourite Food:

Butter Chicken, Laal Maas with Rumali Rotis.

On My Bucket List:

Attending Burning Man, Owning a record label, Play Boiler room.

My Deserted Island Disc:

Bonobo - Bambro Koyo Ganda
Mixes by DEF