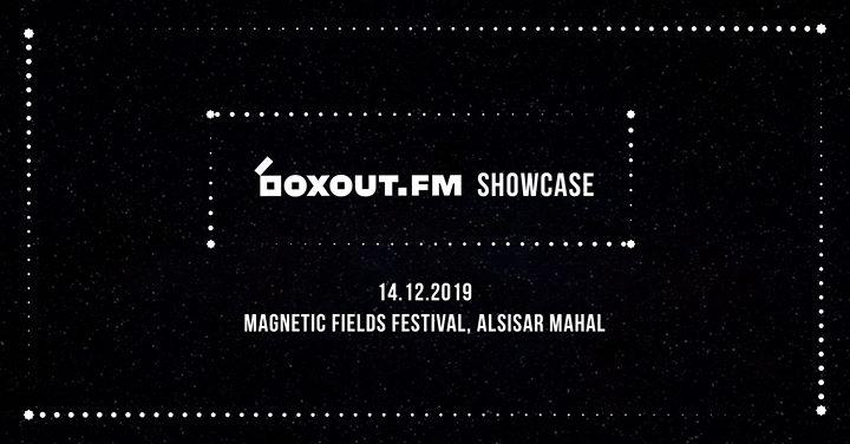 Event Details
boxout.fm returns to Magnetic Fields Festival for a second consecutive showcase from the dungeon, featuring boxout.fm residents MadStarBase, MC Soopy, Lush Lata and thegreybox plus a very special guest, JAEL.
New Delhi online community radio station boxout.fm has put together a fresh, all guns blazing hip-hop/bass crew consisting of JAEL, MadStarBase, thegreybox and Lush Lata for what promises to be a smashing affair. Hosted by MC Soopy.
JAEL
Giovanni Jano, better known as JAEL, is a 25 year old Moluccan recording artist, producer, DJ and vocalist from The Hague, The Netherlands. His music includes a variety of inspiration combined into his own signature sound: going from Soulful R&B to Heavy Bass Future Beats during his DJ sets but also in his production and/or songwriting. He has been showcasing his skills as a DJ, instrumentalist, vocalist and producer in these different genres all over the world.
https://www.mixcloud.com/NTSRadio/jael-3rd-may-2019/
MadStarBase
New Delhi based production and DJ duo Ase (Anant Ahuja) and dubSekhri (Neal Sekhri) are the Indian flag bearers, producing original cuts as well as a staggering array of bootlegs and remixes. The tag-team are also resident DJs at the House ofbhane. and are known for spinning a selection of space age, future music infused with classic hip-hop, reggae and dub.
https://boxout.fm/residents/madstarbase
thegreybox
Producer and selector alike, thegreybox brings with him the amalgamation of the classic and the edgy. With a collection curated over the years, there is always new music, new feelings and new emotions he brings with his DJ sets. They can start as hip-hop, trap and take you through House, Dance, Club but the vibe is paramount, making every set worth dancing to. He is also the host of 'HOODVIBES' on boxout.fm where he plays Jazz, Soul and Hip-Hop.
https://boxout.fm/residents/thegreybox
Lush Lata
A curious mix of old school hip hop, beats, monologues and trap pack a punch with Lush Lata's set, that borrows from the notion that there is calm before a storm. Aligning this with moods that drop low only to rise high, Lush Lata places her artistic explorations in the interstices of the common shebang.
https://boxout.fm/residents/lush-lata
MC Soopy
Siddhant Roop Rai aka MC Soopy traverses the sounds of hip hop, soul, trap, house, disco, italo, techno, club tools etc and flows through a multitude of genres always staying fresh and keeping the dance floor on their toes. He is the host of 'The Heatcheck' on boxout.fm where he plays the freshest hip hop sounds from around the world.
https://boxout.fm/residents/mc-soopy